Post Views: 4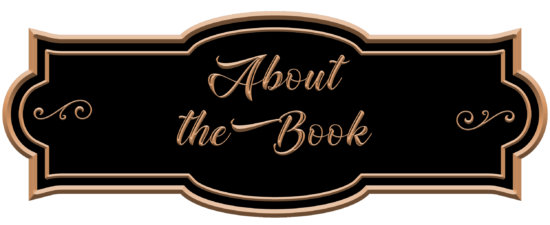 Melting Pot Cafe: Book 6
Publication date: October 31, 2022
Be careful what you wish for!
Graduating as a full-fledged witch on my next birthday should be a momentous occasion, but when a local hairdresser turns up dead, I know it's going to be one hell of a week.
Saltwater Cove's infuriating resident fairy seems like a good suspect in the murder, but she insists she's innocent and reveals a big secret too amazing to be a lie. But if she didn't… then who did?
The murder triggers the return of a dark force…dark enough to send even the most experienced witches into a panic. Harriet, Jordi and Tyler join me as I try to find the culprit, putting my magical skills to the test.
As the killer strikes even closer to home, do I need to up my game if I want to keep evil at bay…or have I finally found my supernatural mate?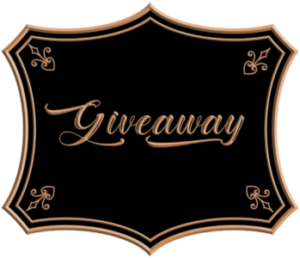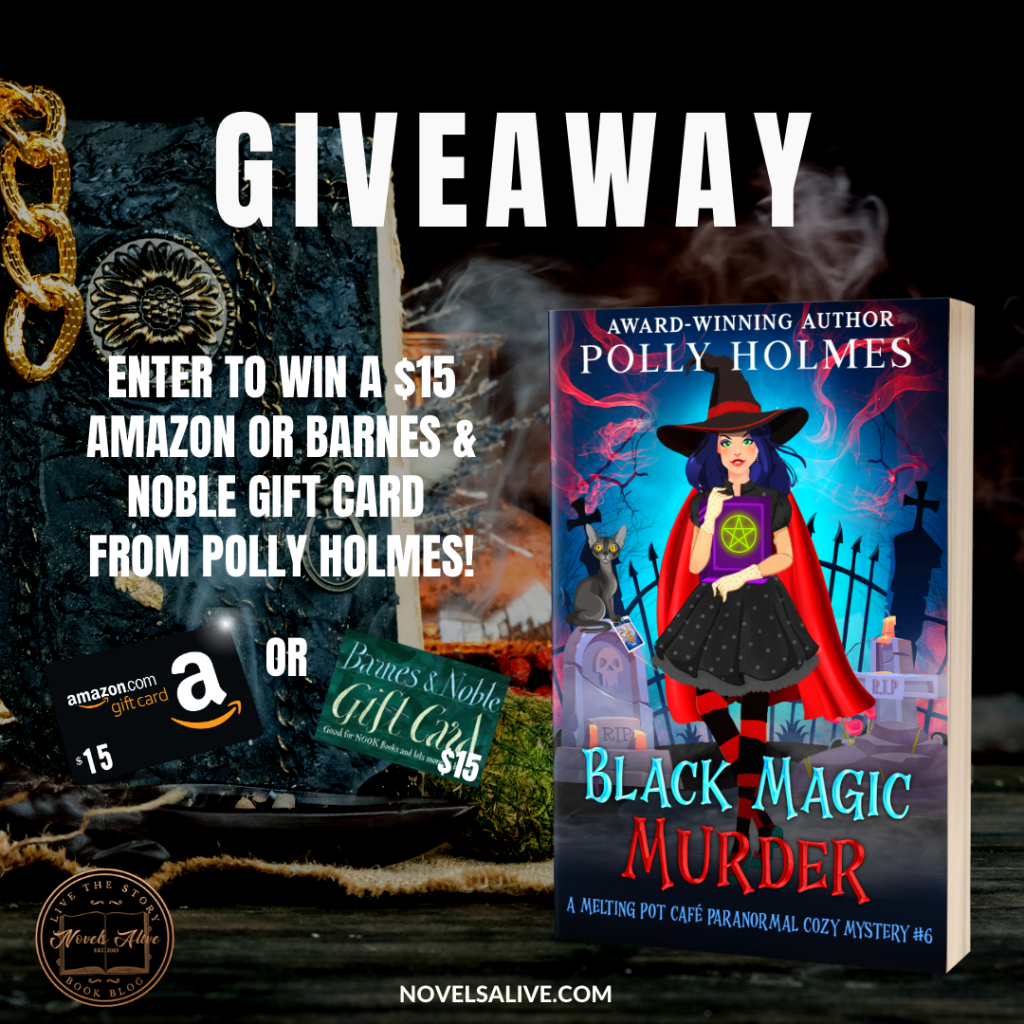 Polly Holmes will award a $15 Amazon or Barnes & Noble gift card to a randomly chosen winner via Rafflecopter during the tour.
a Rafflecopter giveaway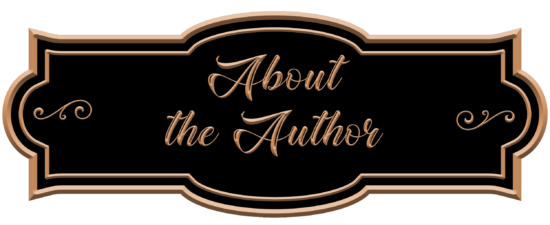 Polly Holmes is the cheeky, cheeky alter ego of Amazon's best-selling author, pl harris. When he's not writing his next romantic thriller as pl harris, she's planning the next murder in one of Polly's cozy mysteries. She writes cosy, paranormal and food-themed mysteries and publishes her books solely with Gumnut Press.
What Polly Holmes, cupcakes and corpses was a finalist in the short thriller category of the 2019 IDA International Digital Awards from the Oklahoma Romance Writers of America. cupcakes and curses got second place and cupcakes and cyanide he won third place making it a clean sweep in the category.
Won silver at ROAR 2020! National Business Awards in the Writer/Blogger/Author category and for the second year in a row, he was a finalist in the 2021 ROAR! National Business Awards won bronze in the Writer/Blogger/Author category with Gumnut Press taking gold in the Hustle and Heart category.
2022 saw the Polly Holmes books Cupcakes and Magic Y Mistletoe, murder and mayhem appears on the long list of the Davitt Awards, a prestigious award organized by the sisters of crimeAustralia Cupcakes and Magic it was also placed in the final for the cozy mystery category at the Nashville Silver Falchion Awards.
He lives in the northern suburbs of Perth, Western Australia, with his Bichon Frize, Bella.

31 October:
1: Read his Writes book reviews
2: Celticlady Reviews
3: All the ups and downs
4: Hope. dreams. Life love
5: Mom says: to read or not to read
6: Long and short reviews
November 01:
1: Bibliomaniac Aza
2: Kit 'N Kabookle
3: Books by Tina Donahue – Heat with a Heart
4: Wendi Zwaduk – Romance to make your heart race
5: Welcome to my dream world
6: The Books of Sapphiria
7: Author CAMilson
8: Moonlight Compass Books
November 2:
1: Literary Gold
2: Sandra's book club
3: JUST KNEW
4: Westveil Publishers
5: Thick and fine review
6: Straight from the library
7: DS Dehel
November 3:
1: The Fairies Review
2: Awaken your wild side
3: Fabulous and Brunette
4: The Book Connection
5: Independent Authors
6: It's raining books
7: Dawn's Reading Corner
November 4th:
1: Beyond Romance
2: Lovely Reviews
3: The key of love
4: Jazzy Book Reviews
5: Living Novels
6: Author Deborah A. Bailey Blog
7: Let me tell you a story