Post Views: 55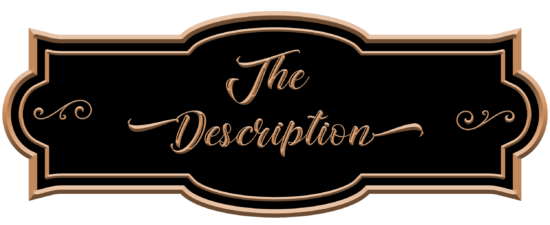 An Inspector Corravan Mystery: Book 2
Publication date: October 11, 2022
In the tradition of CS Harris and Anne Perry, a fatal disaster on the Thames and a turbulent political conflict set the stage for Karen Odden's second Inspector Corravan historical mystery.
September 1878. One night, while the pleasure boat the princess alice makes his daily journey up the Thames, collides with Bywell Castle, a huge iron-helmeted miner. the princess alice it breaks, throwing the 600 passengers into the river; only 130 survive. It's the worst maritime disaster London has ever seen, and early clues point to sabotage by the Irish Republican Brotherhood, who believe violence is the way to restore Irish home rule.
For Scotland Yard Inspector Michael Corravan, born in Ireland and adopted by the Irish Doyle family, the case presents a challenge. Accused by the Home Office of willfully ignoring the obvious conclusion and chided by his Irish friends for bowing to prejudice, Corravan doggedly searches for the truth, knowing that if the Princess Alice disaster is blamed on the IRB, Home Rule hopes could be dashed for him. forever.
Corrovan's dilemma is compounded by Colin, the younger Doyle, who has joined James McCabe's Irish gang. As violence in Whitechapel escalates, Corravan strikes a deal with McCabe to get Colin out of harm's way. But, unknown to Corravan, Colin has long-standing resentments against his adoptive sister and despises his help.
As newspapers link the IRB to more accidents, London threatens to descend into terror and chaos. With the help of his young colleague, the loyal Mr. Stiles, and his friend Belinda Gale, Corravan discovers the heartbreaking truth, one that will shake his faith in his countrymen, the law, and in himself.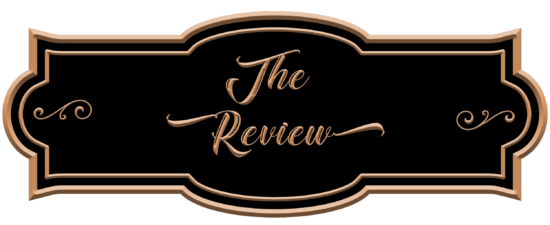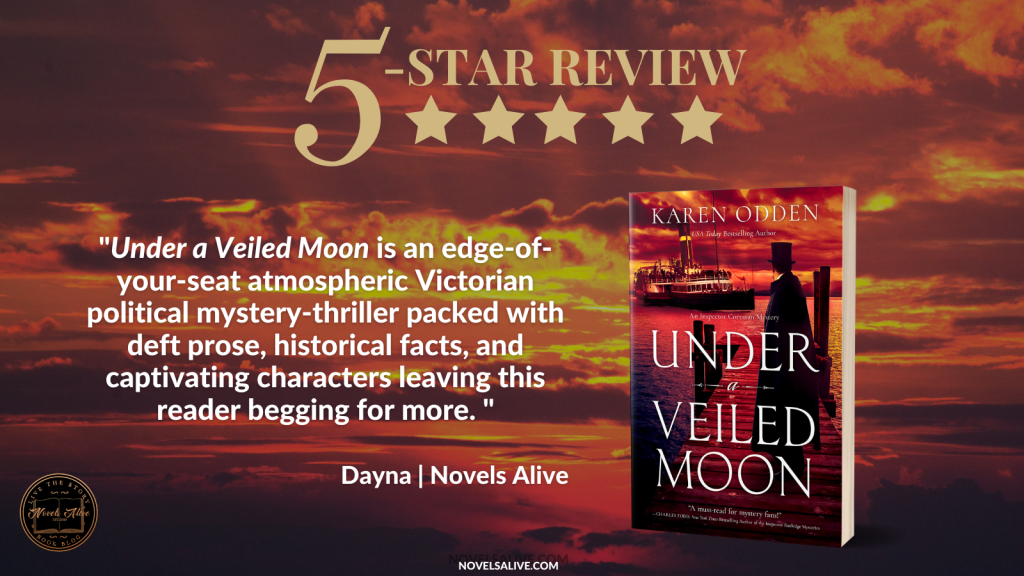 Moody Victorian setting mixed with Irish political intrigue and mob-link campaigns under a veiled moon by karen odenwhich makes for a perfect fall read.
Weather under a veiled moon is the second book of the An Inspector Corravan Mystery series, Ms. Odden does an excellent job of bringing the reader closer, so it doesn't hurt if you haven't read book one, By a dark river
Ms. Odden has long been one of my favorite authors, with her nuanced attention to detail and impeccable research, which shines without bogging down the reader with unnecessary information. All information is necessary, and although I am always highly entertained, I also feel smarter after reading a karen oden book. Ms. Odden excels with elegant prose and well-developed characters. No character is unimportant, and no word is frivolous.
Police Superintendent Michael Corravan is back, and this time, violence strikes home as his surrogate family is shaken when they discover that the youngest Doyle, Collin, is involved with the Irish mob.
Corravan is hired to investigate the horrific and tragic real-life accident of the passenger steamship. princess alicewho collided with the miner bywell castle in the River Thames, killing over 600 souls. Certain newspapers use innuendo and assumptions to single out the IRB, the Irish Republican Brotherhood, as a terrorist organization, accusing them of sabotage and fueling anti-Irish sentiment.
Corravan must walk a fine line investigating the accident, and many doubt he can investigate fairly given his Irish roots. Additional pressure comes into play when he must go to the head of the Irish mob to call in a favor.
under a veiled moon is an atmospheric Victorian political mystery thriller that will keep you on the edge of your seat, packed with skilful prose, historical facts, and engaging characters that will leave readers begging for more.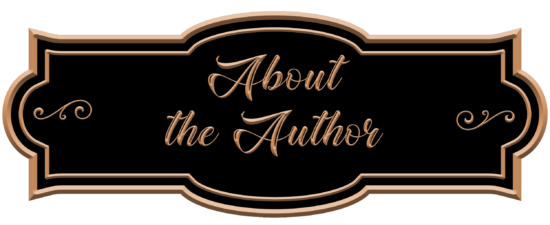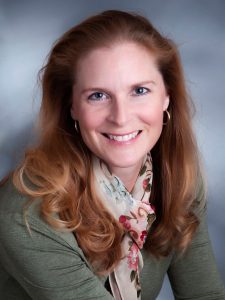 karen oden earned his Ph.D. in English from New York University and later taught literature at the University of Wisconsin-Milwaukee. She has contributed essays to numerous books and magazines, written introductions to Victorian novels in the Barnes & Noble Classics series, and edited for the magazine Victorian literature and culture (Cambridge UP). His previous novels, also set in 1870s London, have won awards for historical fiction and mystery. a member of Mystery Writers of America Y sisters in crime Karen, who received a grant from the Arizona Commission on the Arts, lives in Arizona with her family and her rescue beagle, Rosy.