Ready for s'more SpongeBob fun? I totally have your back… err tentacles. Celebrate the brand-new DVD release of Kamp Koral: SpongeBob's Under Years with these delish Kampfire Kones. This post is sponsored by Nickelodeon.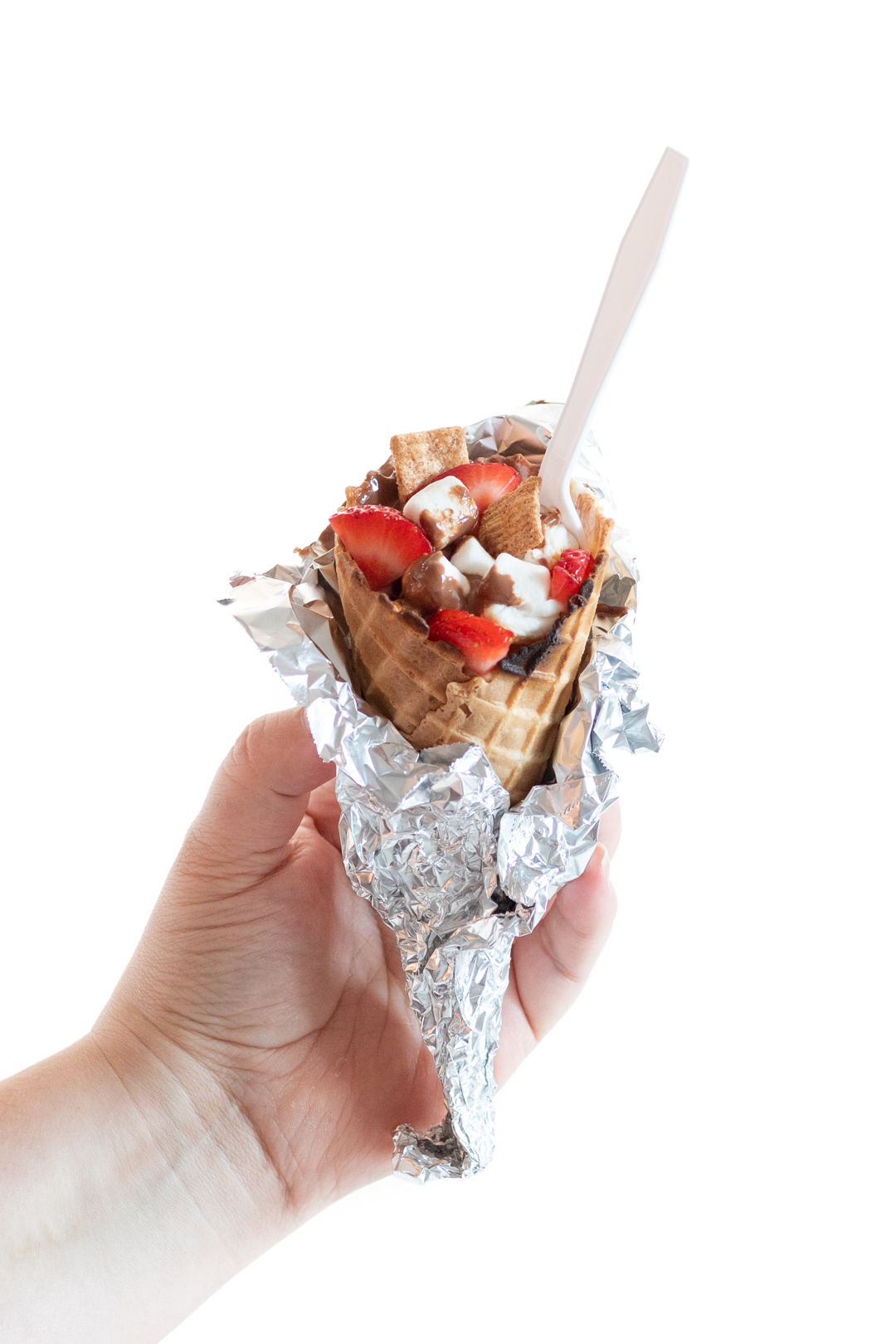 Underwater campfires and wild jellyfish catching? Get excited about this super cute adventure-packed prequel series with SpongeBob and friends!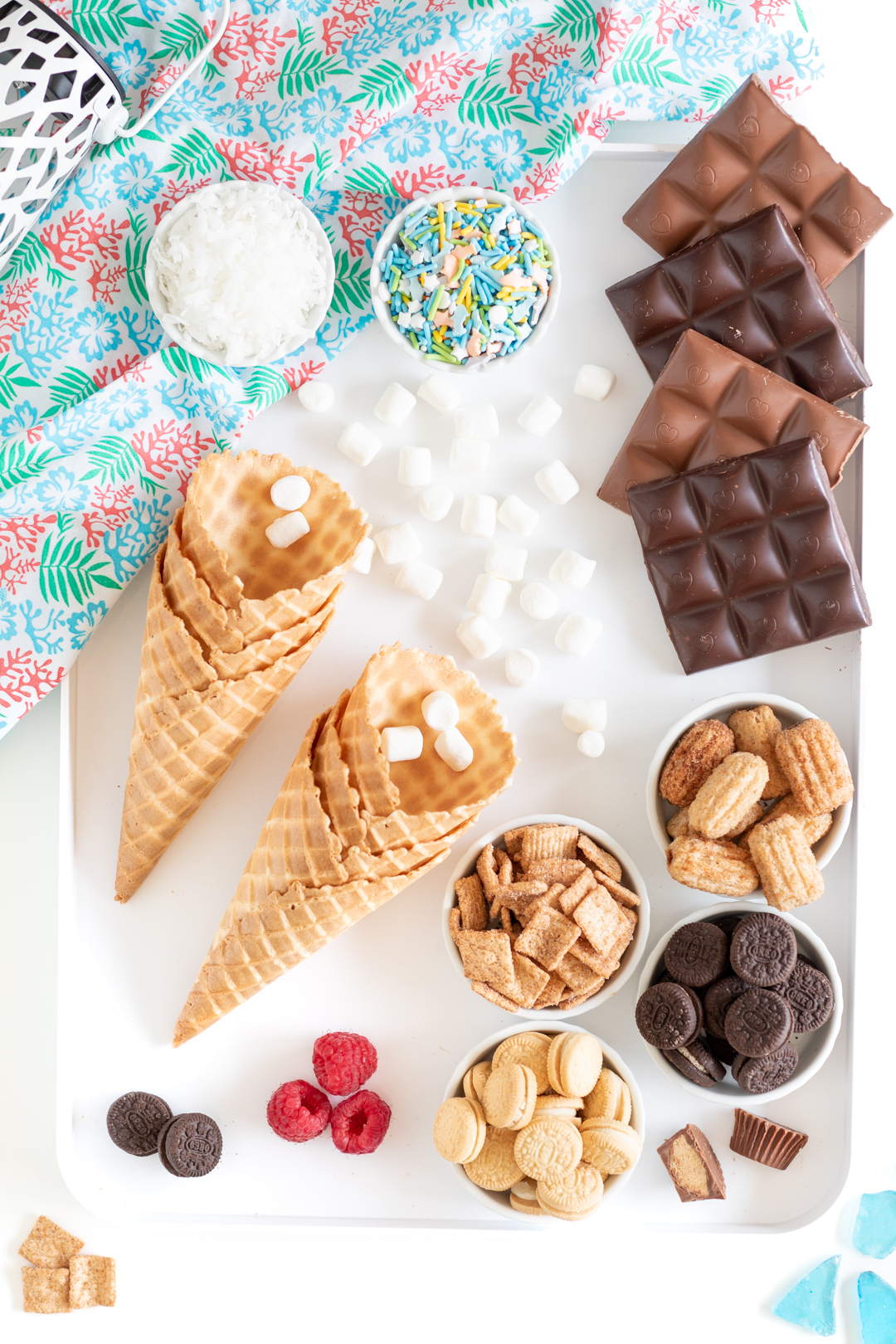 Dive into a summer getaway at Bikini Bottom's very own Kamp Koral in the new Kamp Koral: SpongeBob's Under Years DVD.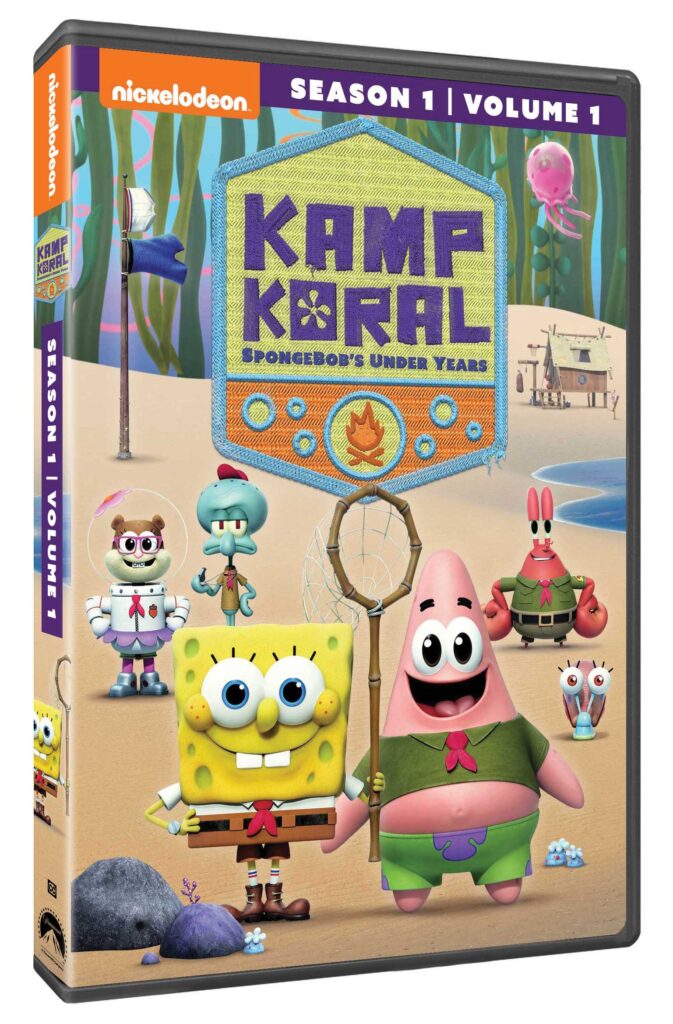 There are 13 adventure-packed episodes of summer shenanigans with SpongeBob, Patrick, Sandy, and Squidward on this new DVD.
Let's make a super fun treat to kick off the festivities!
KAMPFIRE KONES RECIPE
Let me show you how to make Kampfire Cones also known as Campfire Cones! With just a handful of ingredients, everyone can pick and choose their own toppings for a delicious treat.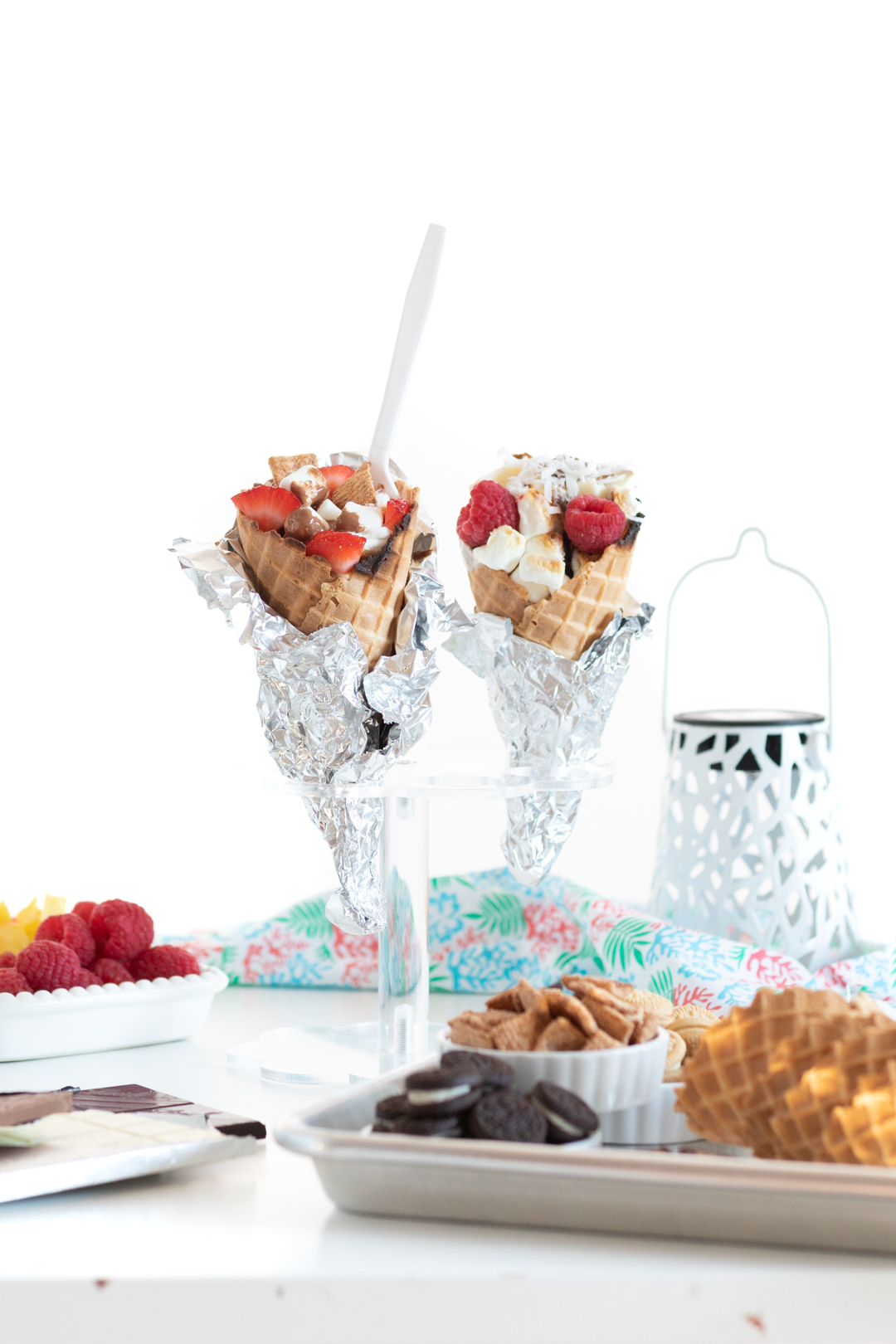 The idea is to fill ice cream cones with a variety of s'mores ingredients such as mini marshmallows and chocolate and then melt over a campfire or simply in the oven like we're doing today.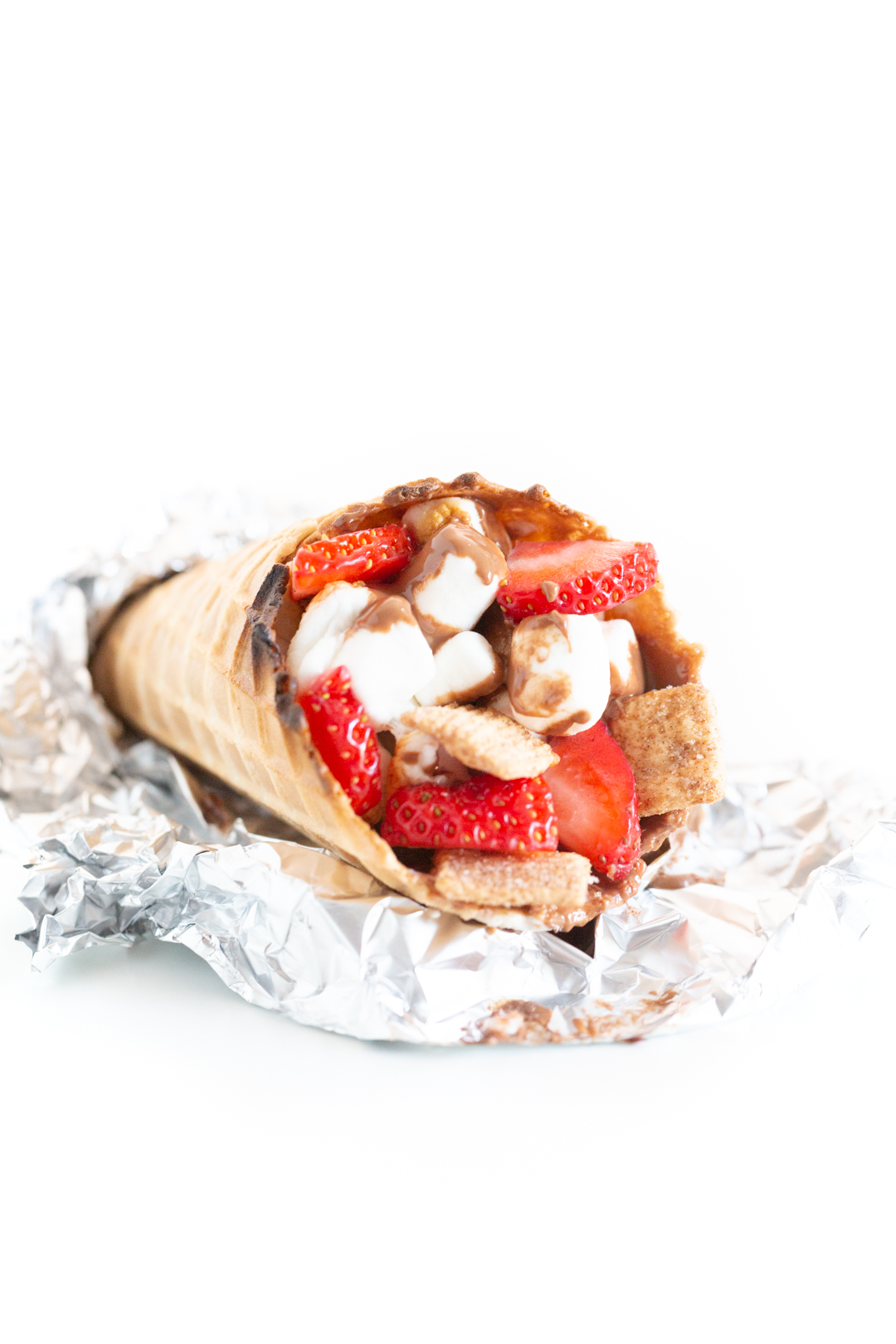 My mouth is watering at all of the flavor possibilities.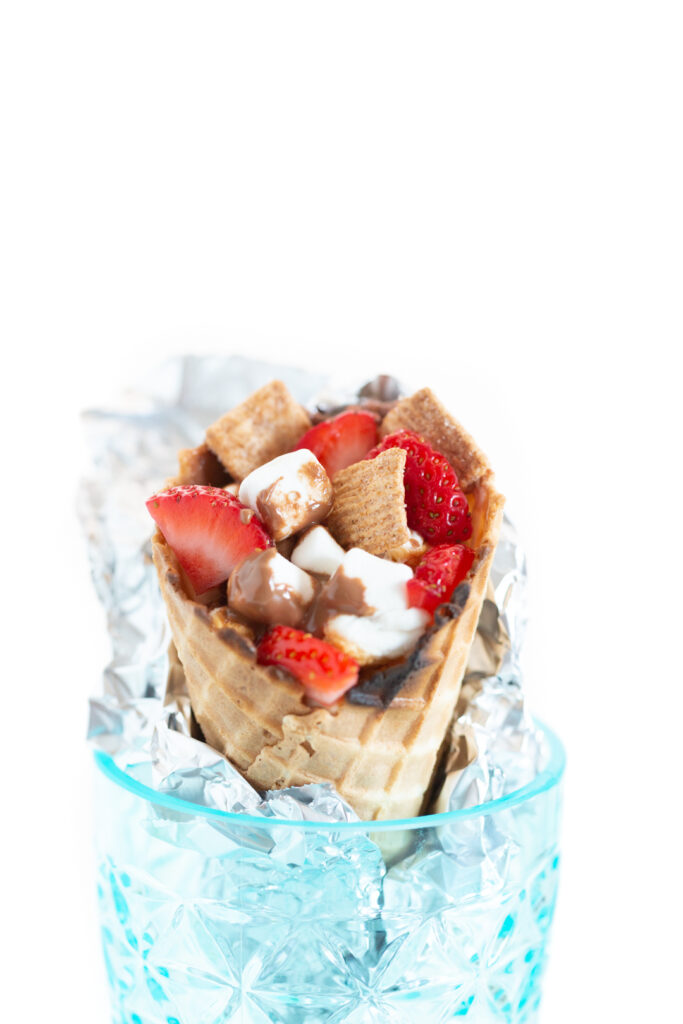 KAMPFIRE KONES INGREDIENTS
Here are some ingredient ideas to get you started.
There are so many possibilities so be sure to choose your favorites and items you may already have on hand.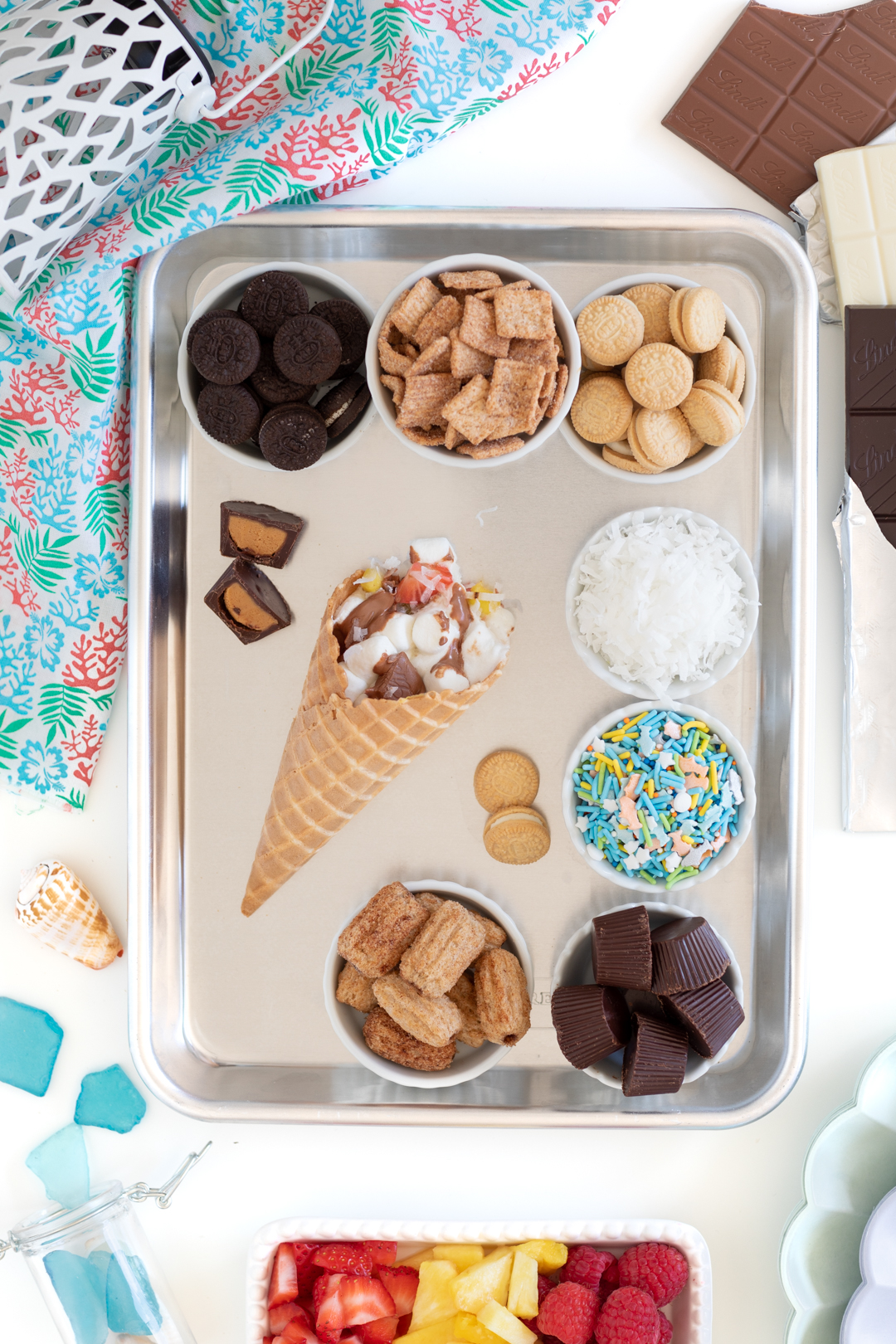 INGREDIENTS:
Waffle Cones
Mini Marshmallows
Chocolate Bars – broken into small pieces (Milk, White &/or Dark)
Chopped Fruits & Small Berries (Strawberries, Pineapple, Raspberries)
Sweetened Coconut Flakes
Mini Cookies
Cinnamon Graham Cereal
Mini Churros Cookies or Cereal
Sprinkles
SUPPLIES/TOOLS:
Aluminum Foil
Baking Sheet
HOW TO MAKE KAMPFIRE KONES
The instructions to make your own Kampfire Kones are really simple and I'm excited to share them. Be sure to either download the file below or print the instructions below as well for your convenience.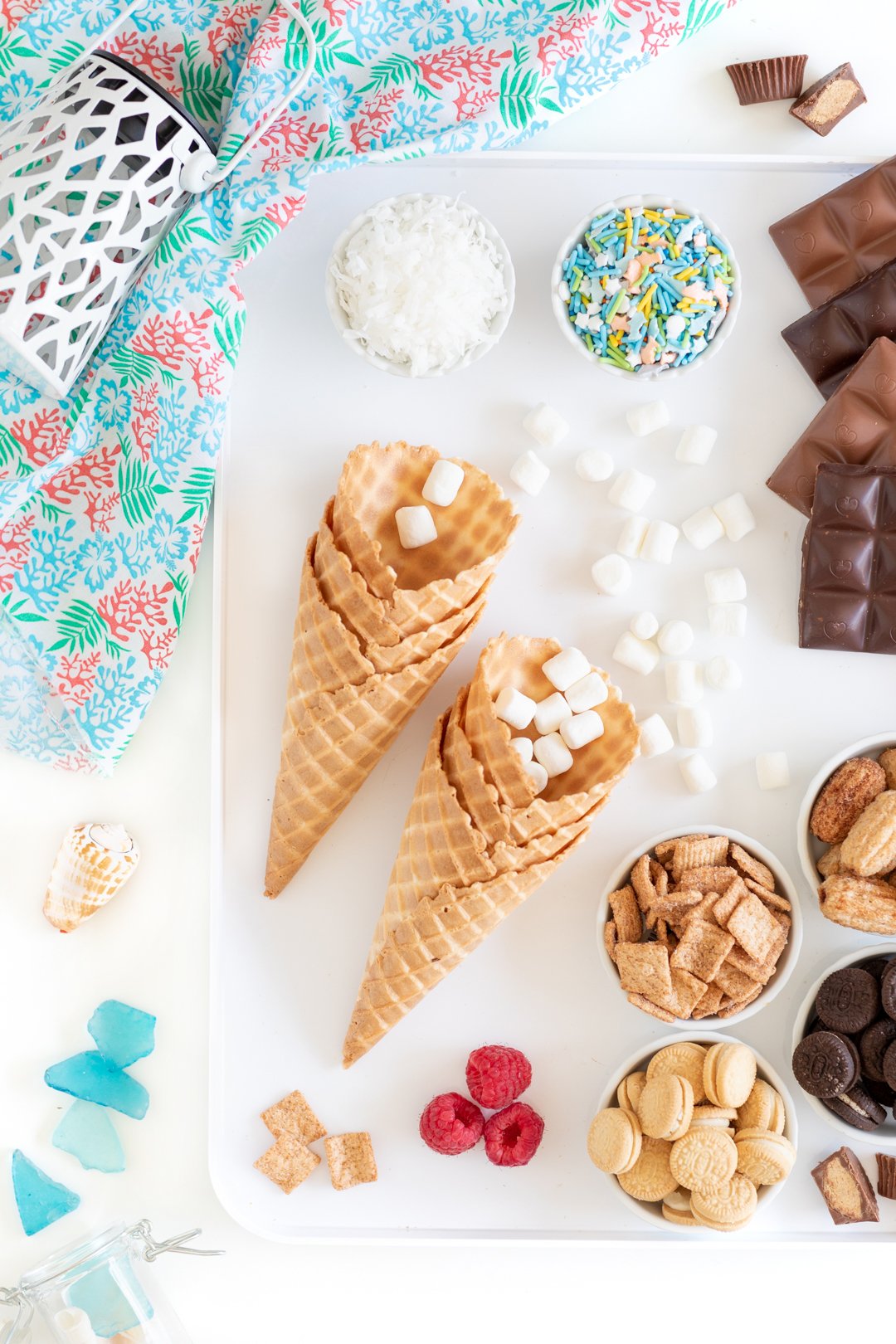 To get full step by step instructions to keep, be sure to DOWNLOAD THE KAMPFIRE KONES RECIPE here.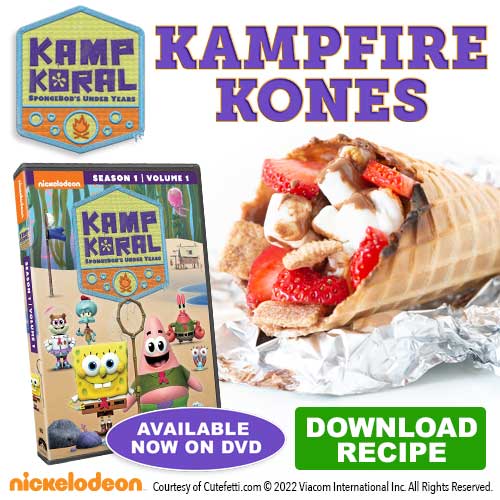 ="nofollow">
To get started, preheat your oven to 350ºF.
Then, fill each waffle cone with about a ½ cup of mini marshmallows and then a ½ cup of other ingredients of choice (see fun ideas above).
Once you have stuffed your cones, wrap them in Aluminum Foil and place them on a baking sheet.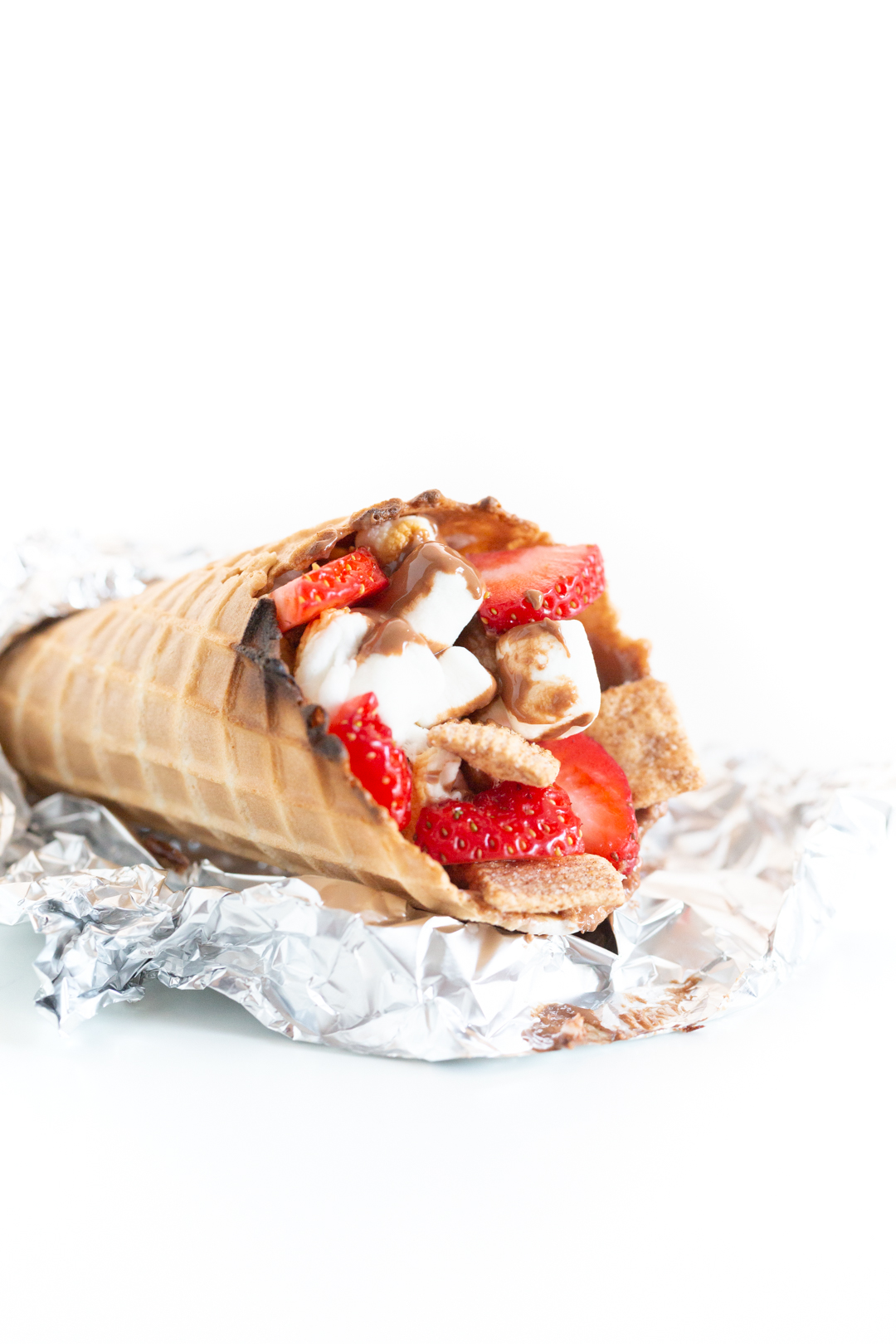 Warm them in the oven for about 5 minutes or until chocolate and marshmallows are looking nice and melty.
Carefully remove from oven, cool for a few minutes and then enjoy.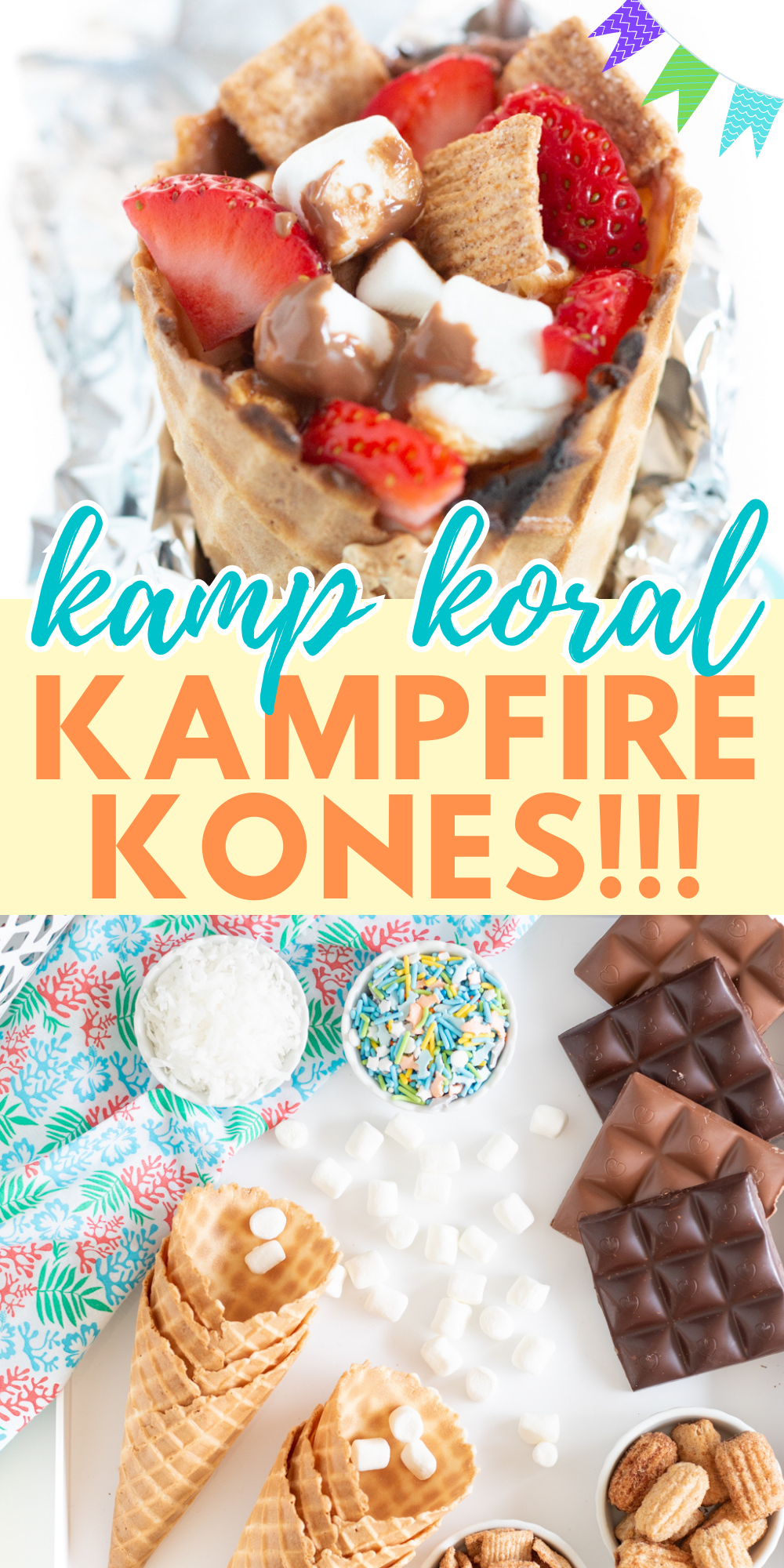 Kamp Koral: SpongeBob's Under Years is now available on DVD!
Kamp Koral: SpongeBob's Under Years episodes:
The Jellyfish Kid
Sugar Squeeze/Tag You're It
Quest for Tire/Cabin of Cusiosities
In Search of Camp Noodist/Kitchen Sponge
The Treasure of Kamp Koral/Camper Gary
Midnight Snack Attack/Hot Pearl-tato
What About Meep?/Hard Time Out
Pat's A Li'l Sinker/Camp SpongeBob
Squisery/Game Night
My Fair Nobby/Gimme a News Break
Wise Kraken/Squash Swap
The Ho! Ho! Horror!/Outhouse Outrage
Are you Afraid of the Dork?
Share your own creations and tag @cutefetti on social media. I'd love to see yours!